Activities ~ Events ~ Places to See ~ Things to Do
Click on each of the headers to take you through to the finer details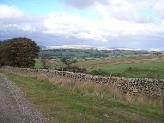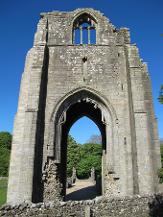 Cycling
Whether you like the comfort and security of the road or the daring, rocky extremes of the forests & fells, there's something for everyone.
There are some phenomenal local off road bike trails and some beautiful road routes both gentle and challenging - so take your pick from some of our favorites.
Walking
High fells to Low fells, Waterfalls to Streams, the surrounding area is bursting with lanes and paths luring you to the breathtaking and captivating views of Cumbria.
There are walks to suit everyone. Whether you want a gentle stroll or an invigorating hike, just step outside the doorway to The Old School and its yours for the taking.
Adventure
Fancy something a bit more adventurous?
Swing from the ropes and obstacles of Go Ape or get down and dirty on the Quad Bikes at Rookin House.
There's a whole host of activities at the centres including; Horse Riding, Madtrax, Go Carts, Clay Pigeon Shooting, Human Bowling and much much more...
Fishing
Tebay Anglers Club's waters covers some 15mile of the River Lune where Brown Tout, Sea Trout and Salmon can be found.
The River Lune is fed from many fell streams along the way so changes in flow can be quite dramatic depending on conditions.
Golf
There are a host of Golf Courses around us from the quaint short course at Riverside Golf, Ravenstonedale to the luxury of the Premier course at Carus Green, Kendal.
Check with us before you go, as we have a range of special offers at many of the local courses available for our guests.
Castles & Abbeys
Cumbria is riddled with historic sites to visit. One of the most beautiful being right on our doorstep ~ Shap Abbey.
Then just a short distance away, you have a choice to make... will it be Brough Castle, Stott Park Bobbin Mill, Brougham Castle, Penrith Castle or a bit further but worth a visit, there's Carlisle Castle, Lanercost Priory and Birdoswald Roman Fort.
Indoor
For when the weather comes in, indulge the warmth of a Hot Chocolate at the Famous Chocolate Shop in Orton or spend the day out at Rheged ~ an indoor centre filled with shops, science, cinema, art, cafes... something for the whole family to enjoy.
Local Events
The local communities of Tebay, Orton & Shap have village events running throughout the year, be it fayres, fun days, bonfire nights... you're never short of something to pop along to.
Join in the fun and grasp a piece of the villagers community spirit.
Joanne & Steve - 01539 624286 - 07751 636900
The Old School, Tebay, Penrith, CA10 3TP
e: theoldschooltebay@yahoo.com