Accomodation
We offer comfy cosy home from home accommodation. From Single Rooms to Family Rooms.
All rooms have Tea & Coffee making facilities
En-suite Shower Rooms
Breakfast can be served at anytime to suit you
Packed Lunches or Group Lunches are also available on request, please let us know your requirements when booking.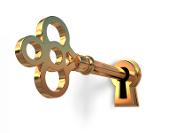 Room 7 ~ Double Room
Comprising: 1 Double Bed & En-suite Shower Room ~ Click Here to enquire
Room 4 & 5 ~ Large Family Room
Comprising: 1 Double Bed, 2 Single Beds, 1 Full Size Bunk Bed ~ Click Here to enquire
With En-suite Shower Room



Room 6 ~ Single Room
Comprising: 1 Single Bed & En-suite Shower Room ~ Click Here to enquire
Room 8 ~ Small Family Room
Comprising: 1 Double Bed & 1 Full Size Bunk Bed ~ Click Here to enquire
With En-suite Shower Room
Joanne & Steve - 01539 624286 - 07751 636900
The Old School, Tebay, Penrith, CA10 3TP
e: theoldschooltebay@yahoo.com